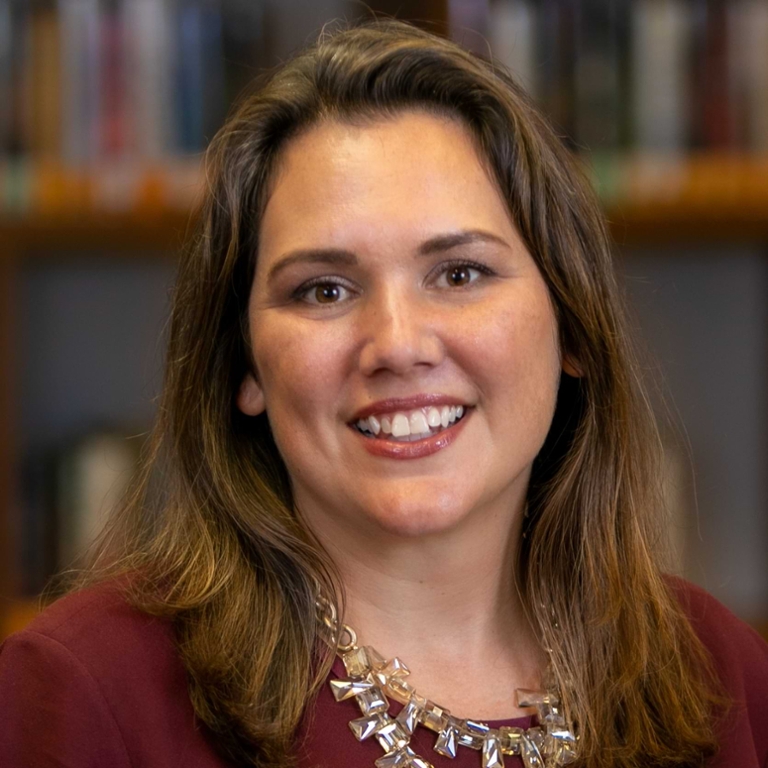 Phone:

765-455-9219

Email:

elclayto@iu.edu
Campus:

IU Kokomo
Main Building (KO), Room 186

Biography
Her research includes examining both interpersonal and team dynamics in the workplace by examining people's motivations and characteristics that influence both leader-follower and team-member relationships and associated methodological challenges when examining phenomenon that operate in a multi-level context. She uses various qualitative and quantitative methodological approaches in her research collected through secondary data, in-depth interviews, surveys, and lab-based experiments. She has received her master's degree in Industrial/Organizational Psychology from the University of North Carolina Charlotte (UNCC) and completed her Ph.D. at UNCC's Organizational Science Program.
Publications:
Cowan, R., Clayton, E., Bochantin, J. (2018). Human resources as an important actor in workplace bullying situations: Where we have been and where we should go. D'Cruz, P., & Noronha (Eds.), Pathways of job-related negative behavior, 477 - 494. New York, NY. Springer Nature.
Hardwicke, T. E., Mathur, M. B. Nilsonne, G., MacDonald, K. Banks, G. C., Kidwell, M. C., Hofelich-Mohr, A., Clayton, E., Yoon, E. J., Tessler, M. H., Lenne, R., Altman, S., Long, B., & Frank, M. C. (2018). Data availability, reusability, and analytic reproducibility: Evaluating the impact of a mandatory open data policy at the journal Cognition. Royal Society Open Science, 1-18.
Presentations:
Clayton E., & Woehr, D. J., Loughry, M., & Ohland, M. (2020, October). Psychometric isomorphism in team measures [Conference presentation paper]. The Southern Management Association Annual Meeting, Saint Petersburg, FL, United States. https://www.southernmanagement.org/mpage/virtual
Clayton, E., & Canevello, A. (2018, July). Motivated to work well together: The supervisor motivation orientation's influence on individual-level, dyad-level, and group-level lmx [Conference presentation paper]. Interdisciplinary Network for Group Research Conference, Bethesda, MD, United States.
Executive Reports & Organizational Workshops:
"From Surviving to Thriving: Creating a Personal Well-being Toolkit" Facilitated and developed a 2-hour employee workshop on developing key tools that improve well-being (July 2019). Employees learn how to improve their own and others well-being, identify and make steps toward their personal and professional goals, set the tone in the workplace, foster positive relationships, and lead by example. Workshop designed and facilitated for Union County Government. Monroe, North Carolina.
"Building a High-Trust & High-Performance Culture" Facilitated and co-developed a one-day executive workshop on building a trust, facilitating teamwork, and promoting employee passion in their work for Union County Government. Monroe, North Carolina (October 2018).
"Leadership Competency Model" Competency Model for Venture Outdoor Leadership in Charlotte, North Carolina (Spring 2018). Conducted semi-structured interviews, focus groups, and thematic analysis to develop leadership competency model to train and evaluate employees at Venture Outdoor Leadership.
"Recommendations to Reduce Turnover at Delhaize Distribution Center" Co-wrote a white paper for Delhaize America Incorporated (Spring 2017). Conducted semi-structured interviews, thematic analysis, and general literature review to develop recommendations. Communicated findings to C-suite executives via in-person presentation and white paper.
Awards/Honors:
Chancellor's Recognition Program Recipient – (2019 – 2020 Academic Year)
Organizational Science Alumni Dissertation Grant (2020)
Jared Borns' Citizenship Award – (2017)