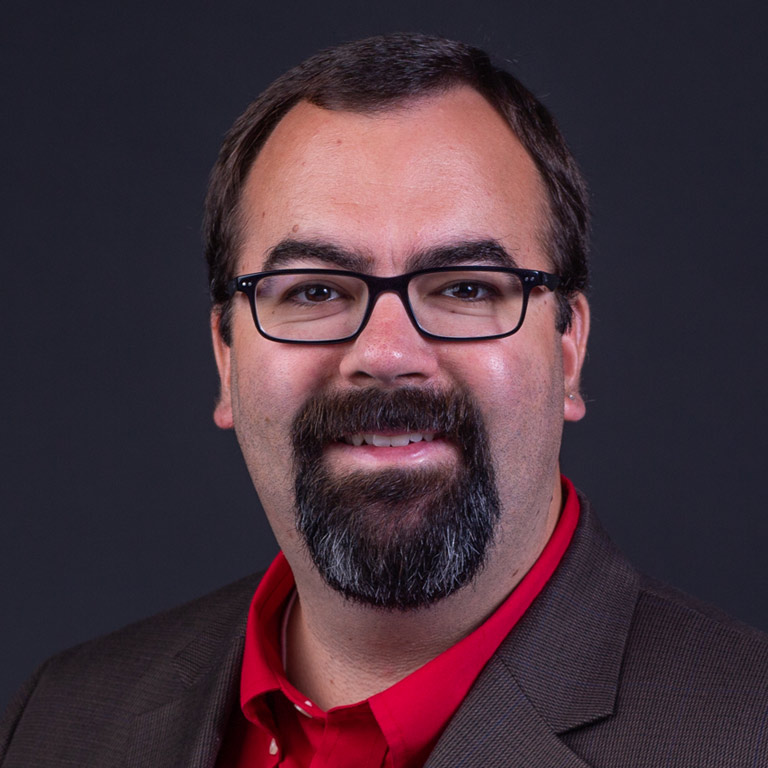 Phone:

765-455-9355

Email:

smith915@iuk.edu
Campus:

IU Kokomo
Main Building (KO), Room 174H

Biography
Education:
Ph.D. in Business Administration from The University of Tennessee 
B.S. in Psychology from University of Wisconsin-Platteville
Area of Expertise:
Management, organizational behavior, human resource management, organizational development, leadership, motivation, selection, assessment centers, simulation, experiential learning, career development
Research Interests:
My research interests are at the intersection of organizational behavior, industrial/organizational psychology, and entrepreneurship.  Specifically, the psychology of entrepreneurs and organizational leadership.  Additional areas of focus include various topics surrounding the scholarship of teaching and learning.
Publications:
The Impact of Abstract Thinking on Entrepreneurial Intentions. International Journal of Entrepreneurial Behavior and Research
Managing the Team Project Process: Helpful Hints and Tools to Ease the Workload without Sacrificing Learning Objectives. e-Journal of Business Education & Scholarship of Teaching
Mergers, Acquisitions, and Leadership in Health-Care Succession Planning in Passing the Torch: Planning for the Next Generation of Public-Service Leaders
Entrepreneurial Inception: The Role of Imprinting in Entrepreneurial Action. Journal of Business Venturing
The Relationship of Personality to Entrepreneurial Performance: An Examination of Openness to Experience Facets. PhD dissertation, University of Tennessee
Presentations:
Using Simulations Outside of the Classroom to Aid in-class Active Learning. Midwest SoTL Conference.
Using IU Career EDGE to Incorporate Career Prep into any Course. 20/20 on Teaching, Learning & Research.
Entrepreneurial Intentions: 'I Think I Can' Or 'I Think I Will'? Midwest Academy of Management.
Forming and Evaluating Teams: A Small Change using Online Tools. Midwest SoTL Conference.
Forming Teams and Evaluating Teamwork: Time-saving Help via Online Tools. 20/20 on Teaching, Learning & Research.
Academic/Professional Activities:
JoSoTL and JoTLT Editorial Review Board
Society for Human Resource Management
Strategic Planning Committee
Center for Community Engagement
KEY Coordinator
Sam Walton Fellow (Enactus advisor)
Human Resources Student Association advisor
IU Career EDGE Fellow
Quality Matters Rubric Certification
Infor CloudSuite HCM certification
Awards/Honors:
IU Bicentennial Professor
FACET
Claude Rich Excellence in Teaching Award recipient
Trustees Teaching Award recipient (multiple times)
Indiana Commission for Higher Education Lumina Adult Promise Grant
Applied Learning Grant (numerous)
Beta Gamma Sigma