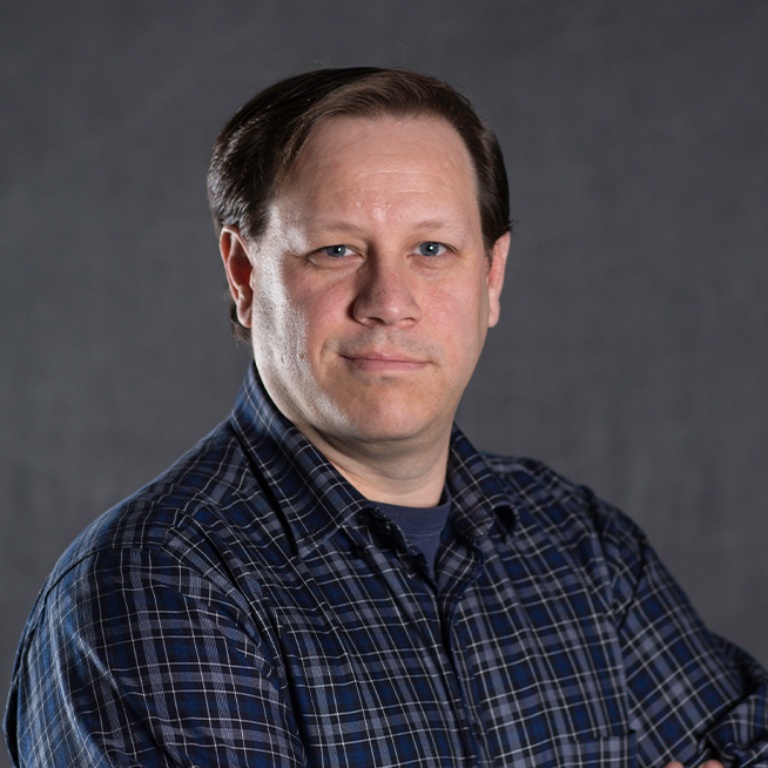 Phone:

765-455-9370

Email:

anmmcfar@iuk.edu
Campus:

IU Kokomo
East Building (KE), Room 348

Biography
I am a historian of modern Spanish and European history with a research focuses on the development of physical education, sport, and soccer in early 20th-century Spain.  I've published numerous journal articles in both the United States and Europe, have organized a special issue of the journal Sport in Society that looked at various forms of sport, tourism, and the theater in 20th century Spain, and am currently completing my book manuscript Creating A National Passion about the introduction of sport and physical education to Spain in the late 19th and early 20th centuries.  I teach courses on western civilization, Soviet Russia, the history of sport, Latin America, and Europe in the first half of the twentieth century.
Education
Ph.D. in Modern European History, University of Texas-Austin, 2004
M.A. in History, University of Texas-Austin, 1999
B.A. in History and Geography, University of Delaware, 1997
Publications
-Creating a National Passion: Football, Nationalism, and Cultural Modernization in Modern Spain. Routledge, Sport in the Global Society series.  Manuscript in progress.
-Editor. Special Issue: Sport, the Body, and Mass Culture in Twentieth-Century Spain. Sport in Society 11, No. 6 (November 2008).
-"Sport in Southern Europe." In The Oxford Handbook of Sports History. Edited by Robert Edelman and Wayne Wilson. London: Oxford University Press.  Publication expected in 2015.
-"Founders, Foundations, and Early Identities: Football's Early Growth in Barcelona." Soccer and Society 14, no. 1 (January 2013): 93-107.
-"Sport's Growth in Barcelona and Catalonia from the 1890s to 1920: A Case Study." Soccer and Society 13, no. 4 (April 2012): 584-598.
-"Spanish Sport and the Challenges of Its Recent Historiography," Journal of Sports History 38, no. 2 (Summer 2011): 211-221.
-"The Importance of Reception: Explaining Sport's Success in Early Twentieth-Century Spain," European Review 19, no. 4 (August 2011): 527-43.
-"Regeneracionismo del cuerpo: The Arguments for Implanting Athletics in Spain." Sport in Society, Special Issue: Sport, the Body, and Mass Culture in Twentieth-Century Spain 11, no. 6 (November 2008): 615-29.
-"Building a Mass Activity: Fandom, Class, and Early Spanish Football." In Football Fans Around the World: From Supporters to Fanatics. Edited by Boria Majumdar and Sean Brown. London: Routledge, Spring 2008: 205-20.
-"Ricardo Zamora: The First Spanish Football Idol." Soccer and Society 7, no. 1 (January,2006): 1-13.
-Book Review. Tourism and Dictatorship: Europe's Peaceful Invasion of Franco's Spain by Sasha D. Pack. Bulletin of the Association for Spanish and Portuguese Historical Studies 34, No. 2 (Fall 2009).
-Book Review. Globalizing Sport: National Rivalry and International Community in the 1930s by Barbara J. Keys. Sport in Society 12, No. 2 (February 2009).
-Book Review. Football and Fascism: The National Game under Mussolini by Simon Martin.  International Journal of the History of Sport 23, No. 8 (December 2006).
Teaching
H113 Western Civilization I, Fall semesters
H114 Western Civilization II, Spring semesters
H425 Global History of Modern Sport, Usually fall semesters in odd numbered years
D410 Russian Revolution and Soviet Union
B361 Europe in the Twentieth Century I (1900-1950), Taught exclusively with the works of George Orwell
H425 History of Latin America
S400 Senior Seminar: History/Political Science
Internships and Independent Study, Discussed with students individually