IU Kokomo: Your Home Away from Home
No matter where you're from or where you'll go, we believe your future is limitless with a degree from Indiana University Kokomo!
There's a place for you on a vibrant and dynamic campus that's overflowing with activities to participate in! Cheer on on our Cougars in baseball, basketball, volleyball, or other athletic events in the Student Activities and Events Center, play trivia games in the Kelley Student Center, or build up a sweat in the Cole Fitness Center!
Opportunities extend into the classroom as well, where you can work one-on-one with faculty, conduct research into topics that matter to you, and network with global professionals and leaders in the career you're dreaming of!
If you are interested in becoming a Cougar, the Office of International Student Services is here to walk you through the steps from admission to graduation.
IU Kokomo is home to thousands of students – including international students – and we'd love for you to become a part of our community!
DACA Information
Find information and resources about immigration assistance, scholarships, etc. that IU Kokomo provides DACA students.
Take a tour!
Wondering what it's like at Indiana University Kokomo? Not to brag, but we think we have a pretty beautiful and welcoming campus. And, we want to show you around! 
Take a virtual tour of IU Kokomo, and see what is waiting for you!
Breaking down the numbers
15:1Student to faculty ratio
800Number of scholarships
Apply now!
Applications are accepted and admissions decisions are made throughout the year, and we commonly announce decisions within three weeks of receiving your completed application.
We are here to help with your application, and we will help make sure you have everything you need to become a Cougar.
The Office of International Student Services also offers information on:
International Partnerships
If you need more information, you can browse through our frequently asked questions. We'd love to hear from you and we'll do everything we can to help you become a familiar face here on campus.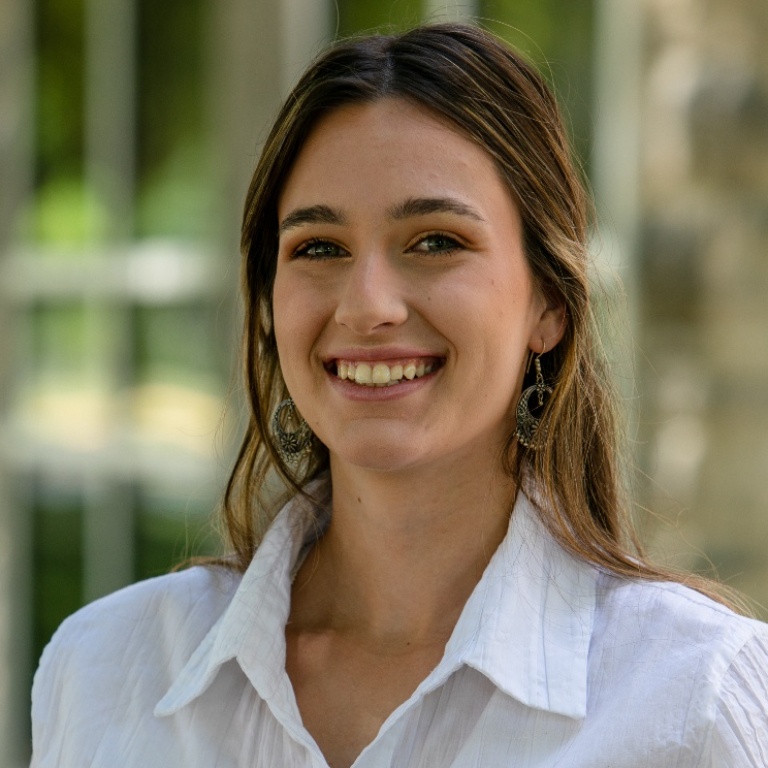 Being an international student is being lucky enough to share your culture with other people; is learning about a country you love; and, is meeting and cherishing people with different background that will change your life! I chose IU Kokomo because of the class sizes. I was too scared of going to a bigger college, and I thank my fear for guiding me into entering IU Kokomo and all it has given me.

Andrea Méndez Rodríguez, Valladolid, Spain, biochemistry major
Get involved
There's plenty of organizations, clubs and activities to take part in during your time at IUK. Learn more about what we have to offer you – or start your own group, and leave a lasting impact on the campus!
A Community Where You Belong
Colombian student makes connections through multicultural center
Making connections has been key to Paola Cubides's success at Indiana University Kokomo.
Now, in the final year of her M.B.A. program, she's excited to be a connector for students like herself — those arriving alone from overseas, or minority students, as the first graduate assistant in the Multicultural Center.
Paola's story here
Nursing grad pays forward welcome she received on campus
It takes courage to leave home at 18 years old, to live alone in a new country and navigate its language and culture.
A dream of becoming a nurse inspired Elizabeth Dada to do just that, moving from Nigeria to Indiana, where she enrolled at Indiana University Kokomo — and found a second home.
Meet Elizabeth Dada
Grad finds 'pride and joy' at Microsoft
No dream is too big, if you aren't afraid to reach for it.
That philosophy has led Priyanka Singh Deo to success in her ideal job, in a city she's come to love as home — on the other side of the world from where she started.
Read about Priyanka