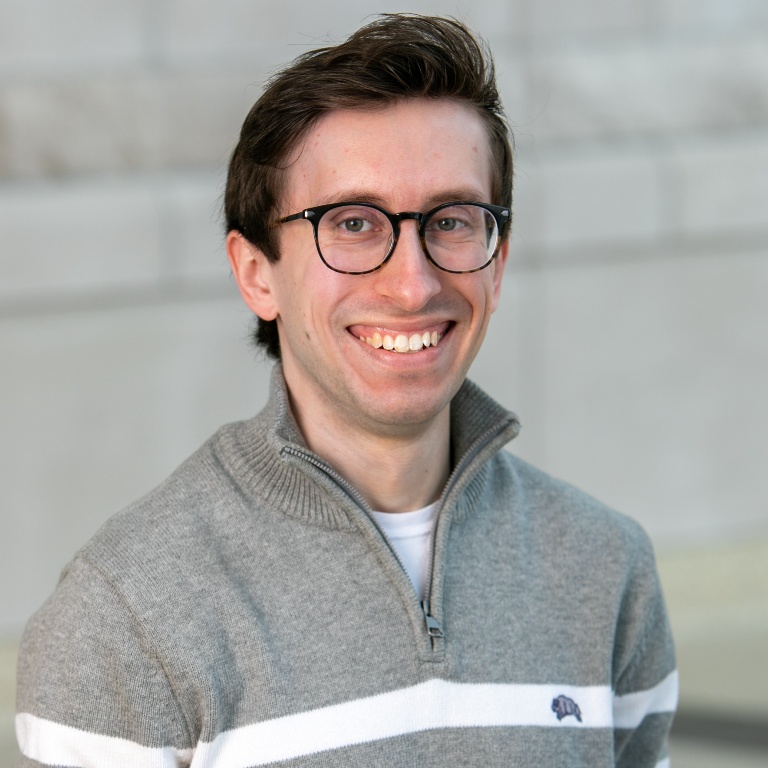 Phone:

765-455-9380

Email:

bwysong@iuk.edu
Campus:

IU Kokomo
Hunt Hall (SM), Room 105F

Education:
M.S. Biology, IUPUI 2021
B.S. Biochemistry, IU Kokomo 2017
Teaching:
Courses taught at IUK include ANAT-A215 Basic Human Anatomy and BIOL-L100 Humans & the Biological World. Previously have taught courses in physiology, microbiology, genetics, molecular biology, cell biology, and epidemiology.
Research:
My research interest is primarily focused on clarifying the biochemical mechanisms of DNA replication and repair at telomeres. Better understanding how our DNA is maintained throughout life is crucial to fully appreciating the aging process and how aging disorders and cancer can impact human health.
Publication:
Wysong, Brandon Carter (2021): Clarifying the Role of the CST Complex in DNA Replication and Repair. Purdue University Graduate School. Thesis. https://doi.org/10.25394/PGS.16732801.v1