Any item physically located in the library has a unique call number, also known as a spine label, which helps you identify items on the shelves.
Watch this short video to learn the basics.
New look at this sample record found in IUCAT, the library catalog. Note the call number and the location (circled in red).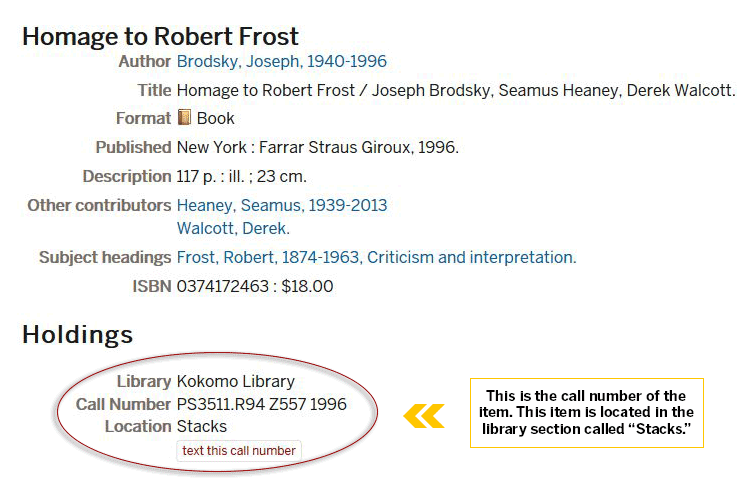 You have a location and a call number...now what?
Identify, using the lists below, on which floor a particular "Location" can be found.